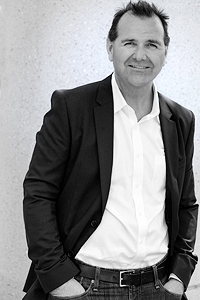 Nick Zaccagnino
President & CEO
Nick Zaccagnino founded Global Sports & Entertainment, Inc. in 1996. Nick oversees the entire operation of the company, including business development, celebrity talent booking, and event production management. Nick has successfully managed some of Global Sports & Entertainment's biggest clients, such as ESPN and Fox.
Nick has managed some of Global Sports & Entertainment's biggest events at over a dozen Super Bowls, including ESPN's The Magazine Party and Corporate Hospitality Events, among others. Nick has successfully booked and managed talent for the ESPY Sports Awards, Disney's "What Next" Campaign, and ESPN the Weekend – a co-branded event with Walt Disney World.
Nick began his career in radio, producing Jim Rome in Santa Barbara, California. He went on to produce the top-rated McDonnell/Douglas Show in Los Angeles. Nick then made the transition into television as a talent producer for ESPN. It was at ESPN where Nick met fellow ESPN producer John Carlin, and the two of them eventually partnered together to launch Global Sports & Entertainment in 1996.
With John's departure to become lead sports booker at "Jimmy Kimmel Live," Nick led GSE into the digital age, matching celebrity sports talent with high-profile internet projects for companies like Yahoo and AOL. Nick still credits John Carlin as one of the most important people in the success of Global Sports & Entertainment, and to this day the company still feels his impact.
In 2012, Nick joined the "Big Brother, Big Sister" program and presently serves as a mentor to a bright young boy named Andy, whom Nick feels is destined to go on to do great things and impact the world in a positive way. Nick is happily married and enjoys spending time with his family and his two Great Danes.
| | | |
| --- | --- | --- |
| Hometown: | | San Clemente, California |
| School: | | University of California, Santa Barbara |
| Hobbies: | | Hiking, beach, travel, cooking, basketball, poker, and of course watching sports. |
| Hero: | | Martin Luther King, Jr. |
| Memorable Sports Moments: | | Kirk Gibson's amazing home run: Dodgers vs. A's, Game 1 of the 1988 World Series. And watching alongside my father as his Rams won Super Bowl XXXIV vs. Tennessee. |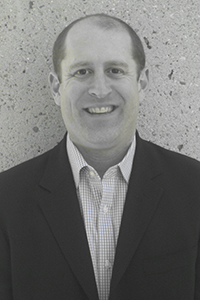 Evan Levy
Senior Event Manager/Talent Producer
Evan considers being called a sports geek a big compliment. He especially loves putting his sports knowledge to work for GSE and its clients. Evan has acquired and produced numerous high-profile projects, such as "The Players Club" on CBS, "The Choice" on Fox, and a VIP Super Bowl event for the Cosmopolitan Hotel in Las Vegas.
Evan has also helped GSE advance its digital strategy by acquiring accounts such as "My Ink" and "Win/Win" on AOL and Bleachers Report's "Hardest Working Player of the Week." He has booked talent for the aforementioned shows and events, as well as ESPN Zone, Yahoo!, and "Crowd Goes Wild" on Fox Sports 1. Evan also managed the 2014 Super Bowl "What's Next" campaign for Disney.
Prior to Global Sports & Entertainment, Evan served for 7 years at the William Morris Agency. He started his career there as an assistant to Jill Smoller, who launched the sports department at William Morris. Evan ultimately advanced to the position of agent, working with such stars as Serena Williams, Kevin Garnett, Michelle Wie, and Rick Fox, as well as ESPN announcers Sean Farnham and Mark Willard.
Evan lives in West LA with his sports-crazed wife, Alexa Levy. Sorry mom, but no kids yet.
| | | |
| --- | --- | --- |
| Hometown: | | Los Angeles |
| School: | | University of Arizona. "Beardown!" |
| Favorite TV Show: | | Seinfeld |
| Favorite Movie: | | The Usual Suspects |
| Hobbies: | | Cheering on my favorite sports teams, working out, watching TV, playing golf and poker. |
| Memorable Sports Moments: | | Being a student and watching my Arizona Wildcats win the 1997 college basketball championship in Indy, followed closely by Kirk Gibson's home run vs. Eckersley in Game 1 of the 1988 World Series. |